Mental Health Awareness Month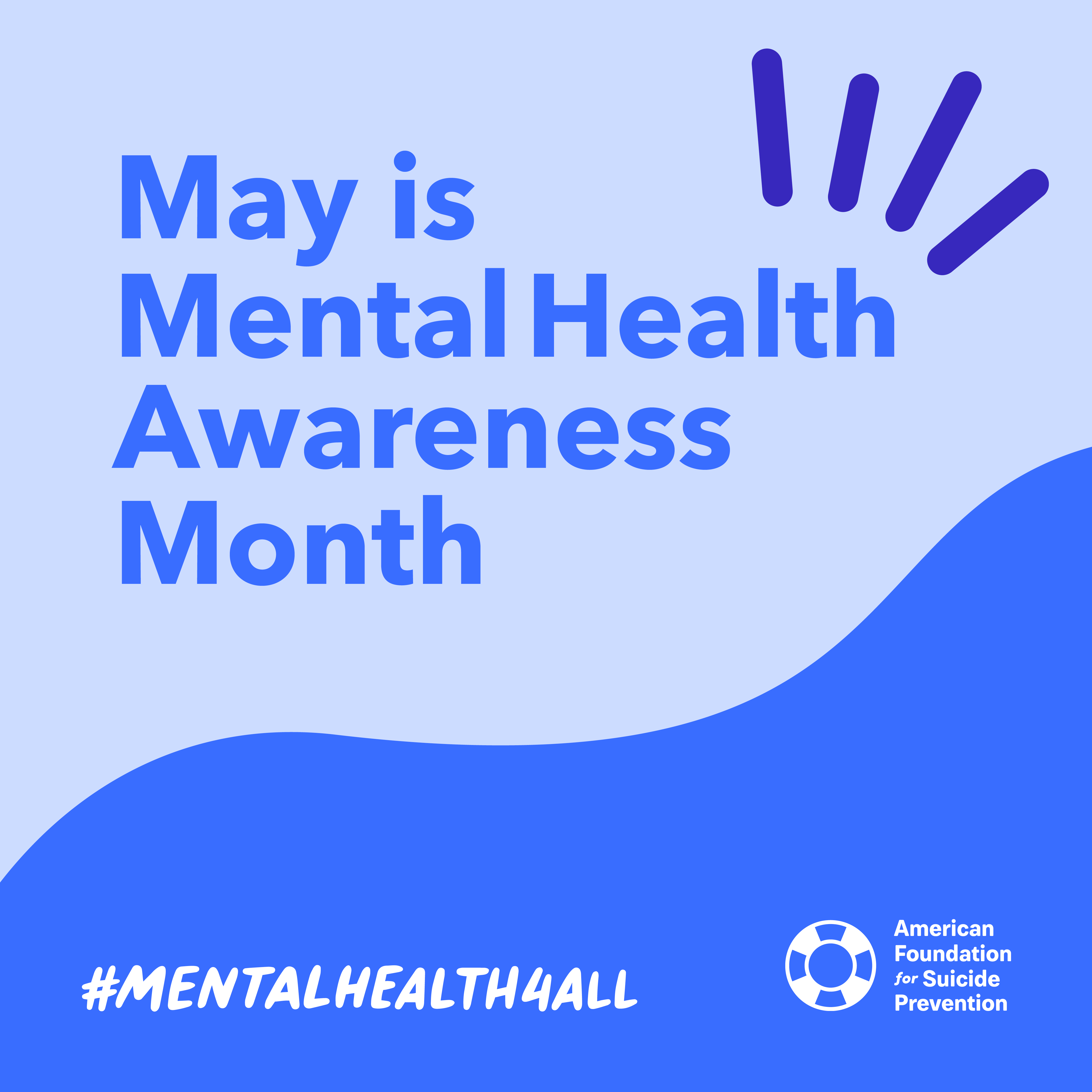 #MENTALHEALTH4ALL
In gearing up for Mental Health Awareness Month in May, The American Foundation for Suicide Prevention is advocating that no one's mental health is truly supported unless mental health for ALL is fully supported.
In order to support this theme, please take one small but significant action to encourage friends, loved ones and community members to take the issue of mental health seriously.
Please visit the AFSP website for more resources and calendar events happening throughout the month in support of mental health well being  Mental Health 4 All | AFSP
NAMI Online support group
NAMI Columbia, MO now offers an online support group.  See information below for joining.
NAMI Columbia MO
Family Support Group Meeting
Monthly – 2nd Mondays @ 7:30 – 8:45 pm
To join, email NAMIColumbiaMO@gmail.com
Who We Are
The Stuart B. Eiken Foundation - "STU22crew" - was created to promote awareness for the prevention of teenage suicide and to assist teens with the overall health of their bodies, minds, and hearts.